Bed Bug Attorneys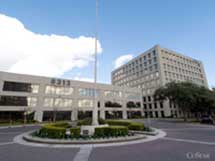 Our Bed Bug Attorneys are accepting Bed Bug cases against various commercial businesses such as hotels, motels, apartments, workplace, rental properties, landlords, movie theaters, airlines and furniture rental companies. Bed Bug infestation cases are challenging. Commercial businesses have a legal obligation to ensure that their property is fit for human occupancy. Property owners have a duty to inspect their property and premises to ensure that Bed Bugs are absent from the property.
If you or a loved one have been affected by Bed Bugs at a commercial property, you may be entitled to reimbursement for the following:
Property inspection and treatment

Property damage – clothing, furniture, personal items, luggage

Medical bills

Lost wages & business

Transportation costs

Temporary housing
Bed Bug Attorneys
Bed Bug Attorneys have been successful assisting clients seeking compensation for pain and suffering in addition to the above damages. A good lawyer will thoroughly investigate your Bed Bug incident and work with Bed Bug experts in order to prove the property owner was at fault. Bed Bug liability on the part of a commercial business can be difficult to establish and property owners may have defenses which can prohibit any recovery. You need the experienced Bed Bug lawyers to maximize your chances of recovery and compensation.
You should contact a Bed Bug Attorneys today for an explanation of the current laws and to assist you with your claim.
If you or someone you know have been affected by bed bugs at any commercial property or facility, please contact a lawyer for a case evaluation.
Click here for more Bed Bug Information.